Because shrimp (at least the fresh stuff) has a relatively mild flavor, it's an incredibly versatile protein. As Bubba liked to say in Forrest Gump, it can be served as fried shrimp, boiled shrimp, shrimp scampi, shrimp bisque… you get the idea.
In this post, I'm going to reveal some of the most incredibly delicious shrimp recipes I've ever run across. Hopefully some of these will soon become family favorites of yours!
Chipotle Shrimp Tacos
Image Courtesy of Heather Christo
These chipotle shrimp tacos combine intensely seasoned sautéed shrimp with cabbage, pico de gallo, avocado, and a lime creama to make some of the most delicious shrimp tacos you'll ever eat!
---
Easy Shrimp & Broccoli Stir Fry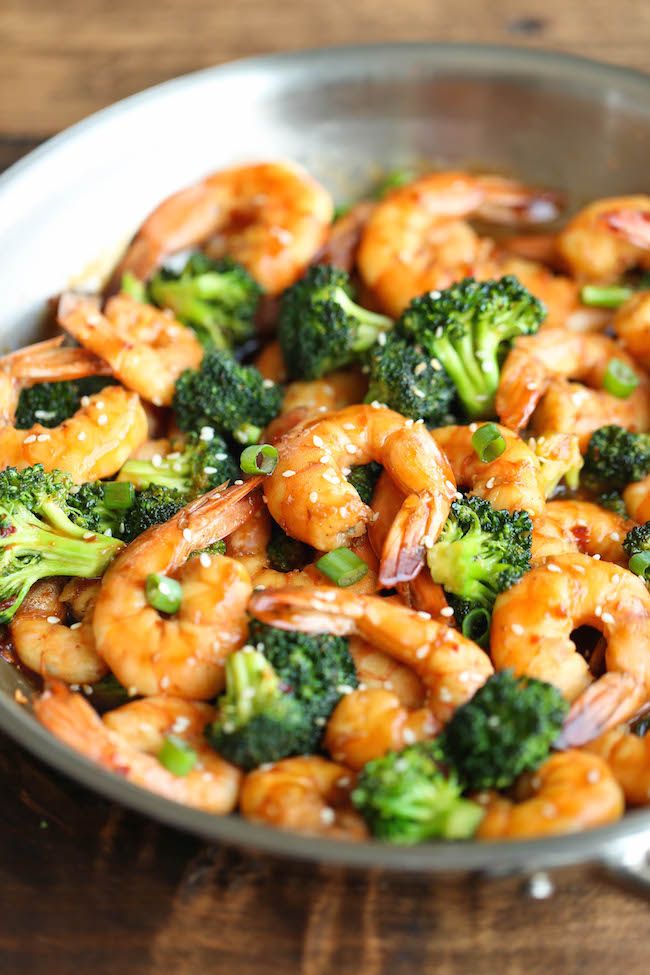 Image Courtesy of Damn Delicious
This tasty shrimp and broccoli stir fry takes just 20 minutes to prepare and is under 300 calories per serving. What could be better than a dish that is low in fat and calories and BIG on flavor?
---
Hawaiian Shrimp Truck Special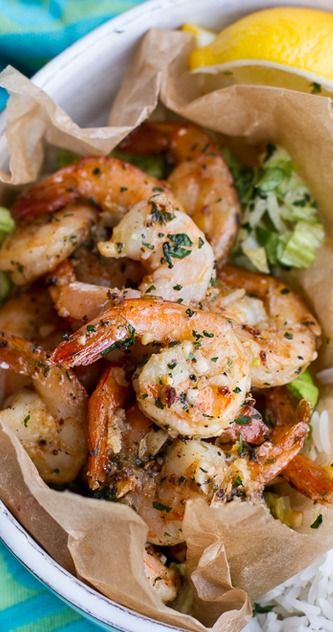 Image Courtesy of Half Baked Harvest
This is a garlic and lemon butter shrimp dish that will absolutely blow your mind. It's served with coconut rice (or steamed, if you prefer), and it will bring the flavor of the tropics right into your home any time!
---
Garlic Parmesan Roasted Shrimp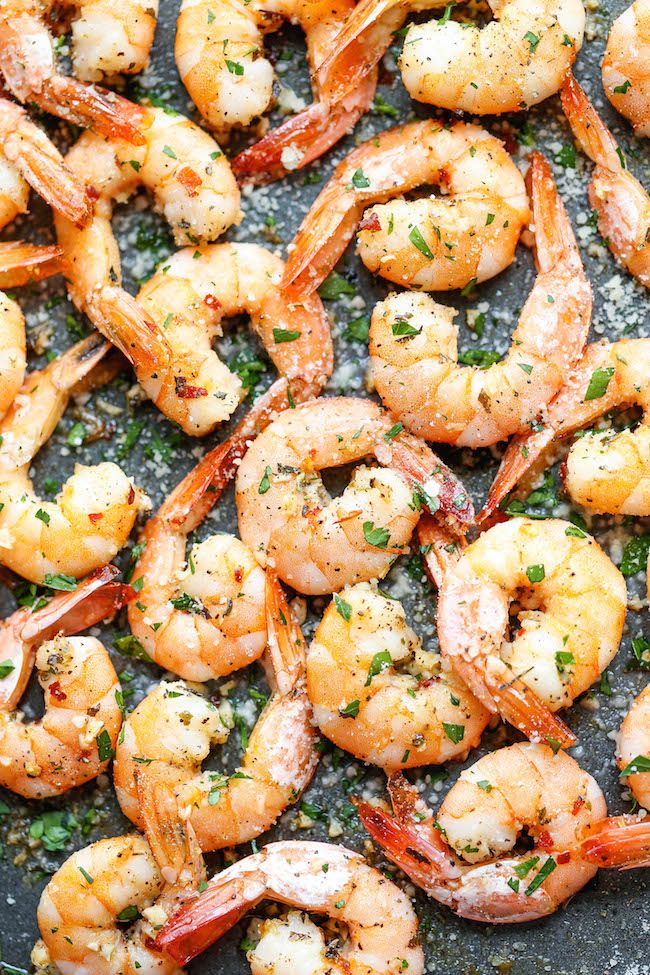 Image Courtesy of Damn Delicious
This recipe takes just 10-15 minutes to prepare, and will deliver huge flavor in that time. Serve this with bottled or homemade cocktail sauce and you'll be blown away by how much better it is than traditional shrimp cocktail!
---
Low Country Shrimp Boil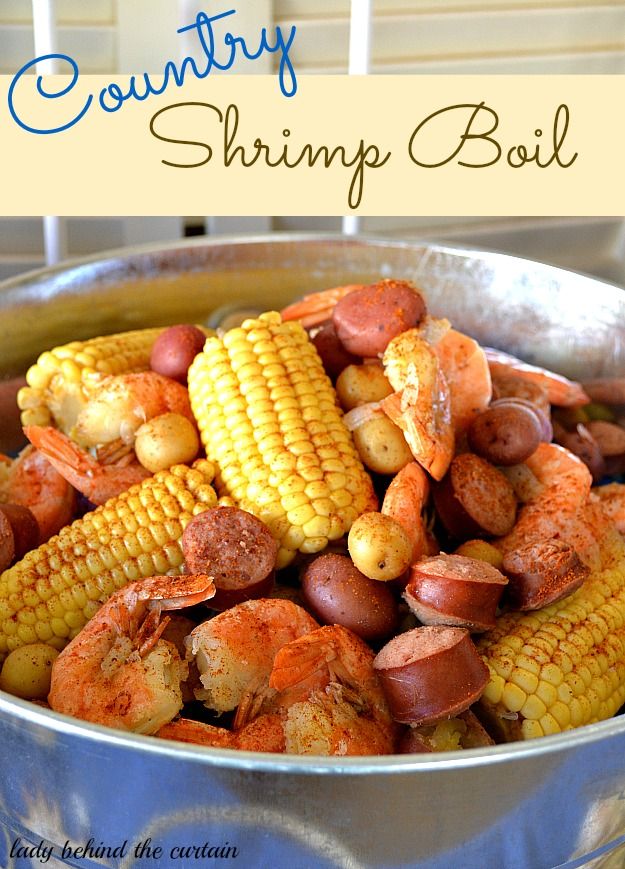 Image Courtesy of Lady Behind the Curtain
If you're looking for a great dish to serve for a summer picnic, this is an awesome choice! You can pile everything up in a huge tray or bowl and set it on the table and let everyone dig in! (Don't forget some cute buckets to hold all the shrimp tails and corn cobs!)
---
Cajun Grilled Shrimp with Spicy Dipping Sauce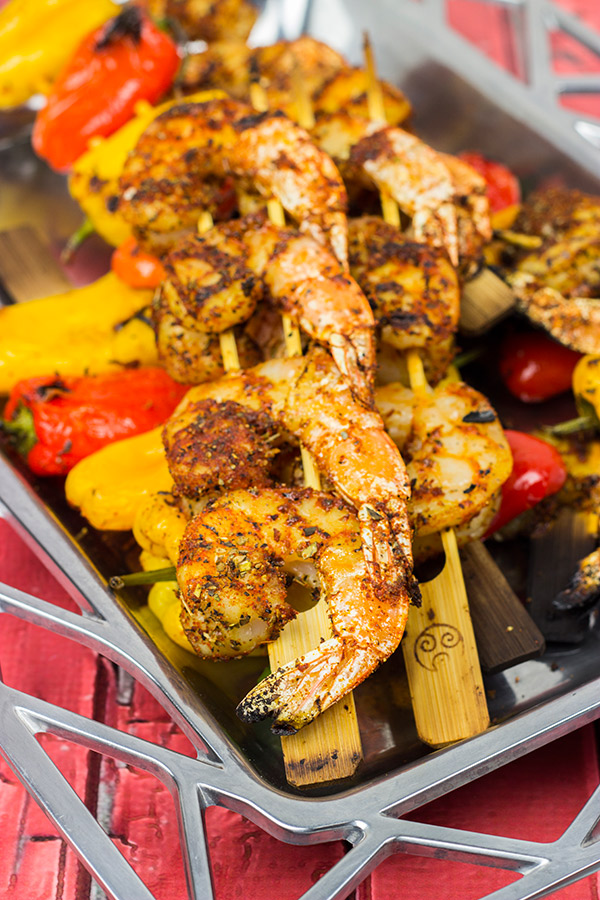 Image Courtesy of Spiced Blog
These grilled shrimp pack a big flavor punch, and they're just spicy enough to wake up your palate without overwhelming it. The spicy dipping sauce is a mayonnaise-based cocktail sauce that is a pleasant step away from the traditional stuff.
---
Traditional Mexican Shrimp Cocktail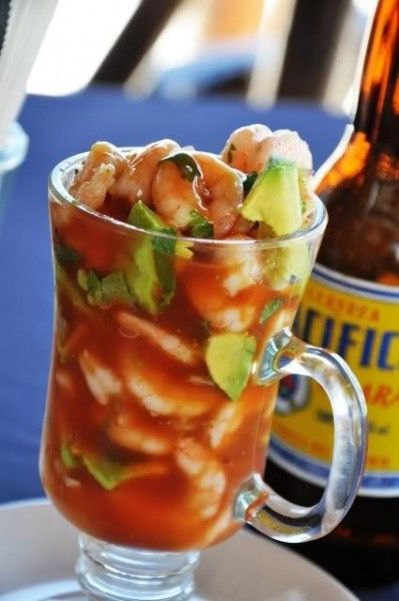 Image Courtesy of Live Dan 330
Mexican shrimp cocktail is a far cry from your standard American version. It contains all kinds of fresh, healthy ingredients like vegetable juice, avocado, cucumber, onion and cilantro, and you won't believe how low it is in calories!
---
Zesty Lime Shrimp and Avocado Salad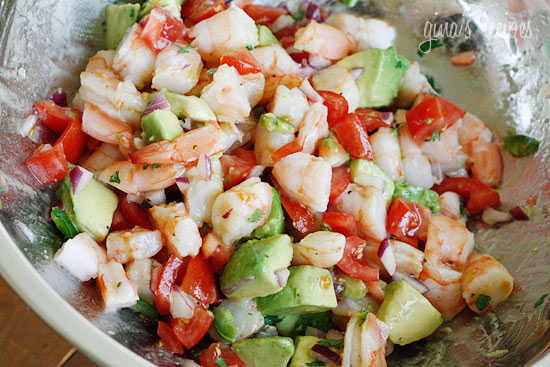 Image Courtesy of Skinny Taste
This is a recipe that is similar to ceviche. It's a light, healthy salad that is full of flavor, but not full of calories. The highest fat ingredient is the avocado, which you could go light on or leave out of you wanted to save even more calories.
---
Shrimp Scampi Pizza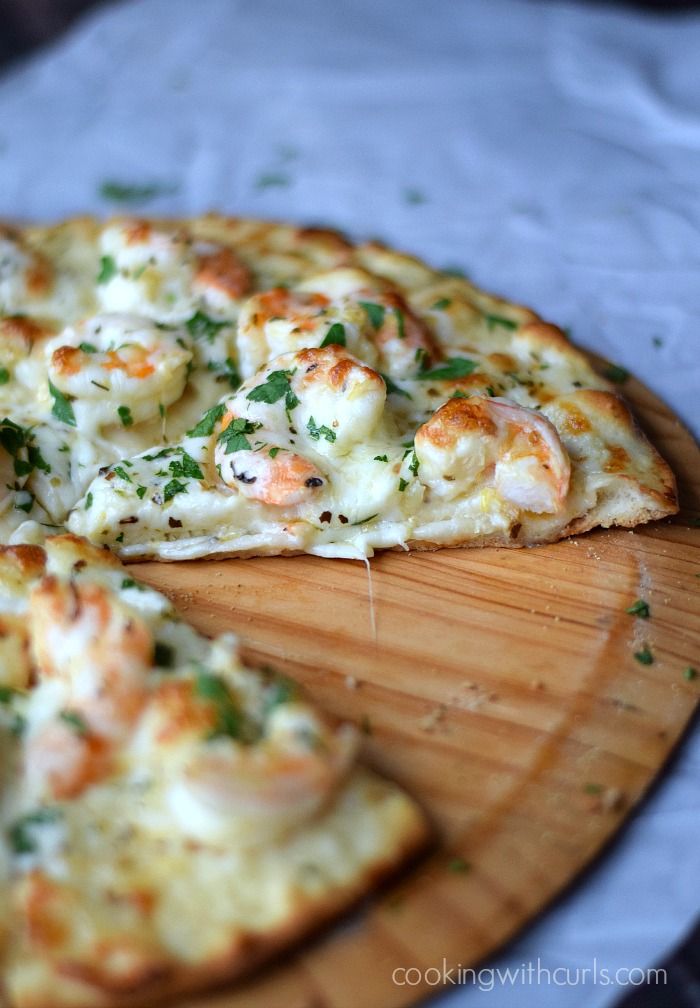 Image Courtesy of Cooking with Curls
Shrimp scampi… on a pizza? Oh, yes. And the result is divine! The crust is thin and crispy, and the shrimp scampi combined with the cheese is absolutely heavenly!
---
Easy Thai Shrimp Curry Soup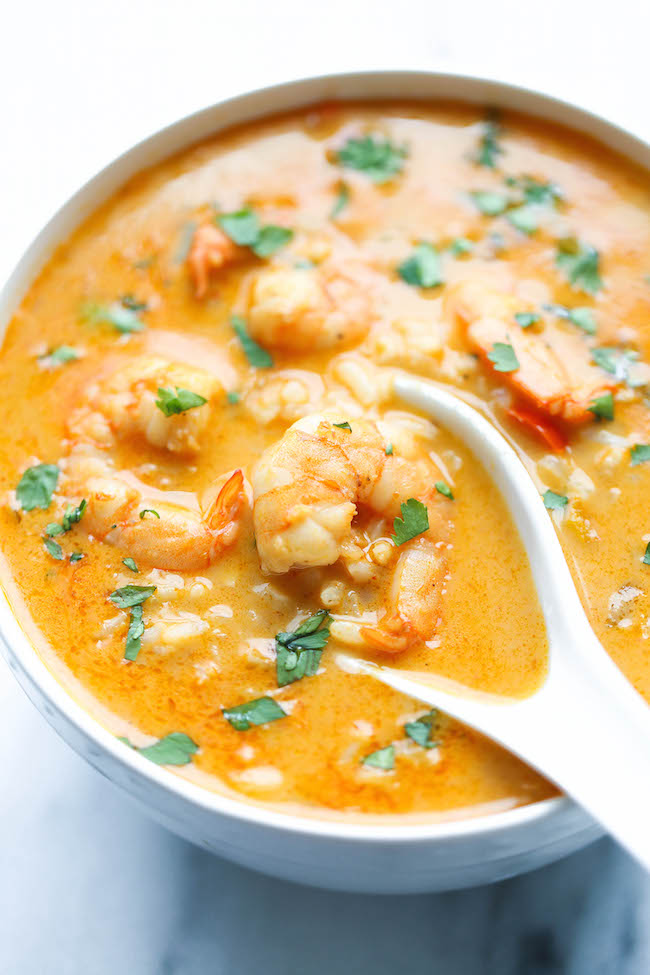 Image Courtesy of Damn Delicious
Thai recipes are some of the most flavorful in the world. They combine all the different flavor sensations (sweet, sour, spicy, salty, bitter… and maybe the new one, umami) into their recipes in perfect harmony. In this recipe, you get the sweetness from coconut milk, the sour from lime, the heat from red curry paste, the salary from salt, a hint of bitterness from the lime, and that pleasant umami from the shrimp and vegetables. Perfection!
---
Zesty Sriracha Shrimp & Quinoa
image Courtesy of Julie's Eats & Treats
This recipe is healthy, delicious, and just spicy enough to make you say, "Whoa!" Not only is it tasty, it also takes only about 20 minutes to prepare!
---
24 of the Most Delicious Things you can Do with Shrimp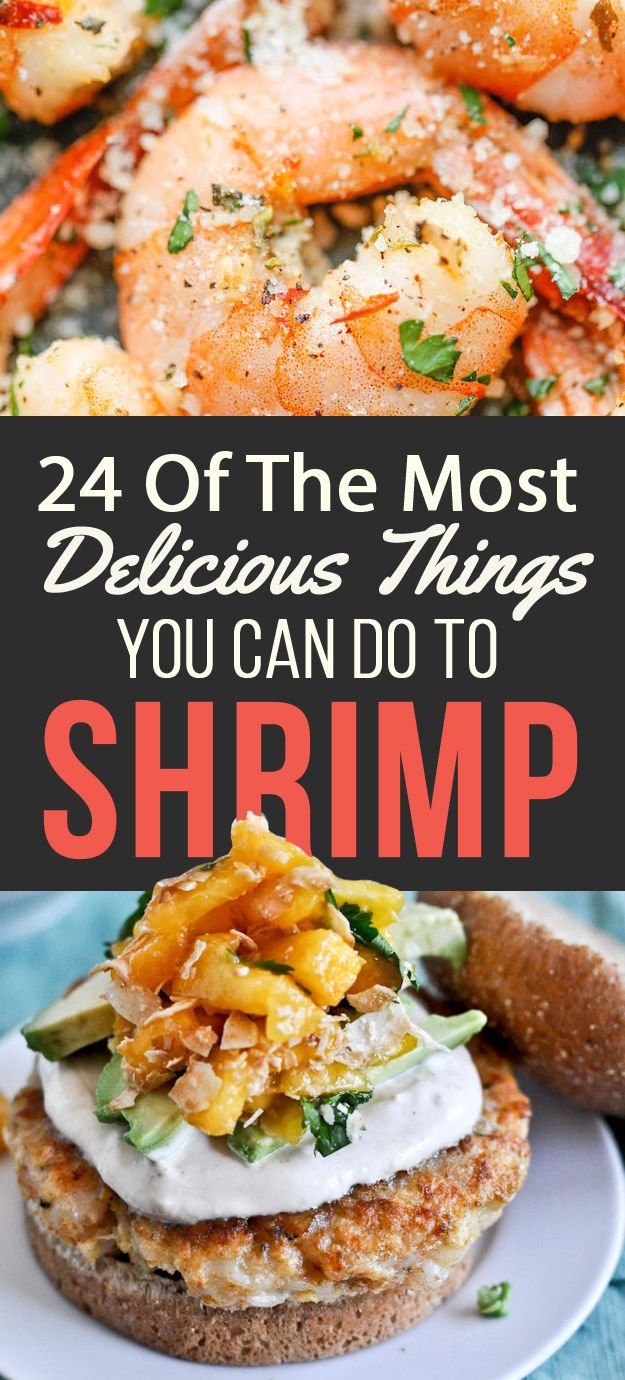 Image Courtesy of Buzzfeed
Buzzfeed has come up with this list of 24 amazing shrimp recipes. I personally can't wait to try #7!
---
Shrimp, Tomato & Spinach Pasta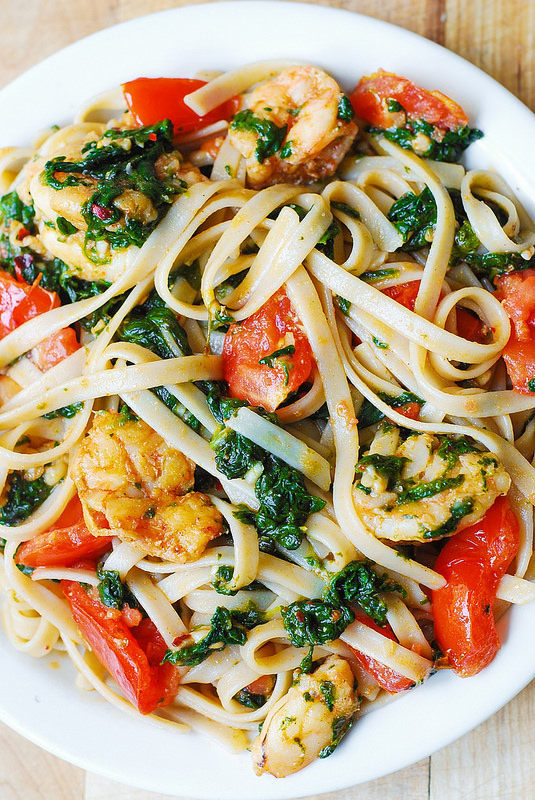 Image Courtesy of Julia's Album
Talk about healthy! This pasta dish combines shrimp, tomatoes, spinach, and a delicious garlic butter with grated parmesan cheese for a healthy meal that is as beautiful as it is delicious!
---
Honey Sesame Chicken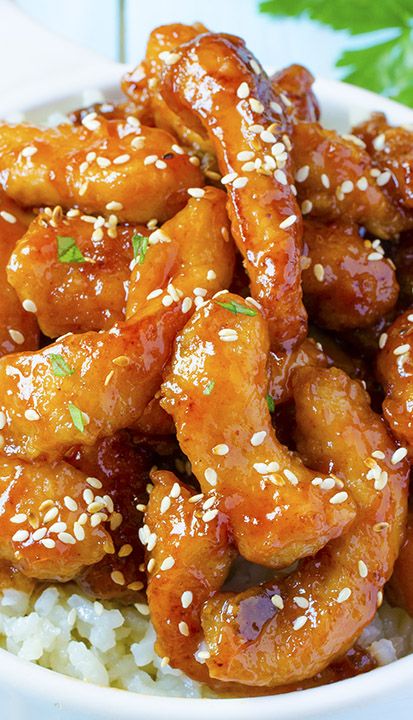 Image Courtesy of OMG Chocolate Desserts
Are you tired of paying a fortune for Chinese takeout and always having mushy, cold food by the time it arrives? This recipe only takes a few minutes to prepare, and it'll be perfect every time!
---
Shrimp Étouffée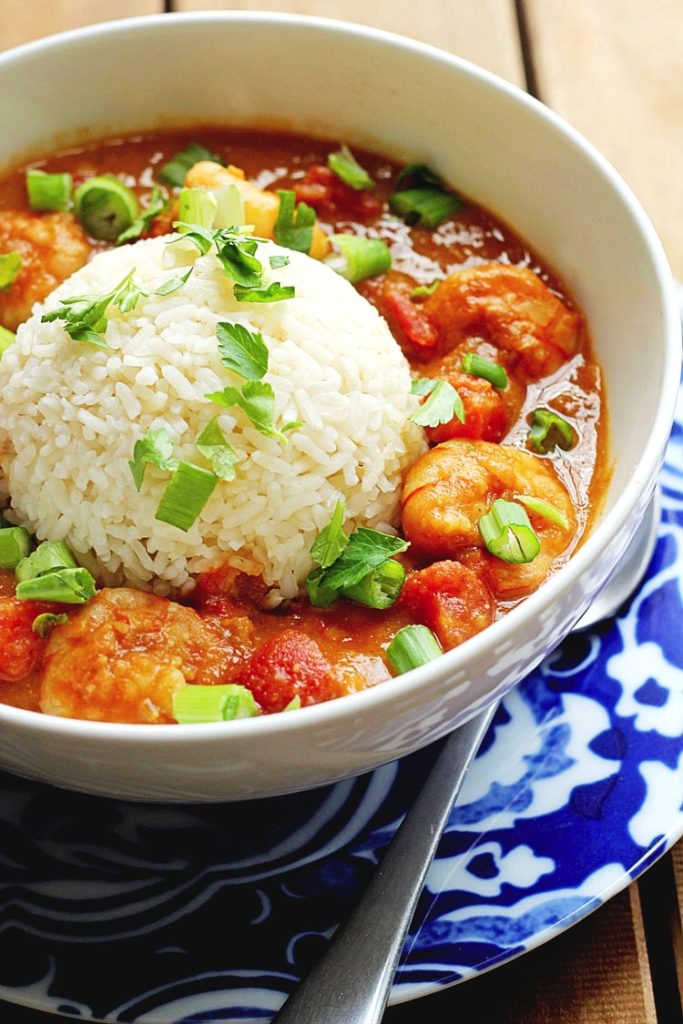 Image Courtesy of Grandbaby Cakes
Étouffée is a classic dish that is found in both Cajun and Creole cooking. It's typically served over rice, and usually combines shellfish such as shrimp, crawfish (crayfish or crawdads, sometimes called mud bugs) with a roux and typical Cajun or Creole seasonings. This version uses shrimp, the Cajun trinity (onions, celery and bell peppers) with tomatoes, creole seasoning, and other great flavors. Yum!
---
13 Amazing Shrimp Recipes
Image Courtesy of Skinny Mom
Here are 13 amazing shrimp recipes that are light, healthy and totally delicious!