Ceviche is one of the healthiest dishes I can think of. It's light, low in fat and calories, and generally packed full of vitamin-rich fruits and vegetables. It's also known as cebiche in some areas such as Peru and Ecuador.
If you're not big on eating raw seafood, you can technically pre-cook it, but it changes the texture somewhat. Just be sure to cool the cooked seafood well. Otherwise it won't taste right with the cool ingredients.
Below are some of the most delectable ceviche recipes I could find.
1. Tropical Shrimp Ceviche
Image Courtesy of Lexi's Clean Kitchen
My favorite type of ceviche is tropical ceviche, which typically adds various fruits to the standard ceviche recipe. This one adds oranges, and the sweet  citrus flavor works really well with the tart and savory components. Plus, it adds a ton of vitamin C!
---
2. Mexican Shrimp Ceviche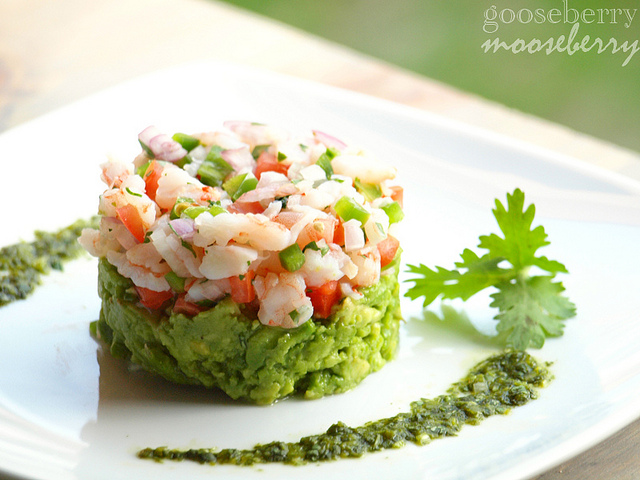 Image Courtesy of Gooseberry Mooseberry
This recipe makes a ceviche that is as beautiful as it is delicious. It rests on a bed of mashed avocado and is served with a cilantro-based sauce. (You could also just serve it on top of your favorite guacamole.) You won't believe how fresh and delicious this recipe really is.
---
3. Sea Bass Ceviche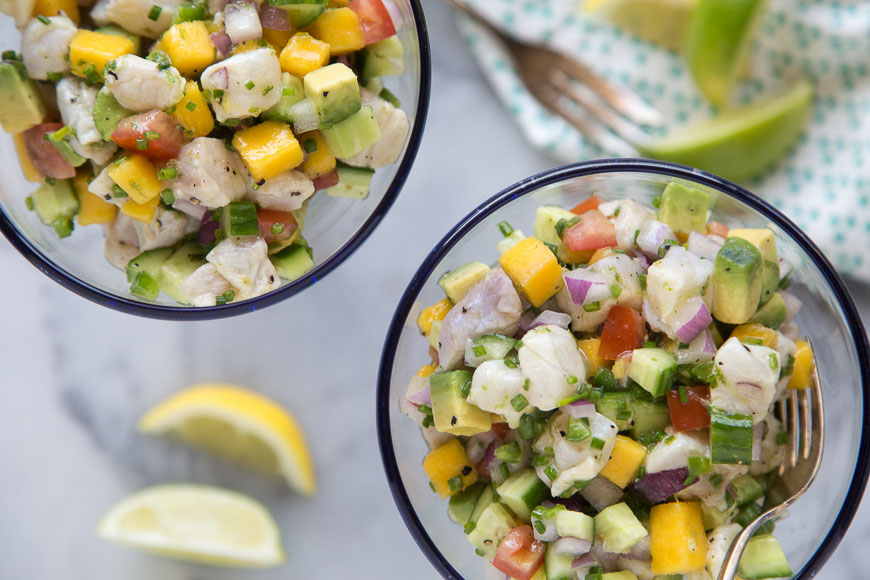 Image Courtesy of What's Gaby Cooking
This recipe adds mango to a delicious sea bass ceviche. Mango happens to be my favorite thing to add to ceviche, so this is one of my favorites. The sweetness of the mango really goes perfectly well with the other ingredients.
---
4. Pineapple Ceviche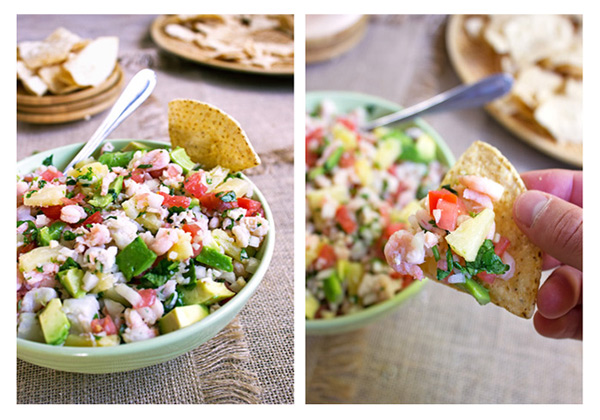 Image Courtesy of Food Faith Fitness
Pineapple is another delicious fruit that you can add to ceviche, and this recipe does a perfect job of really highlighting that perfect pineapple flavor. Pineapple is an extremely healthy fruit, packed with nutrients and remarkably low in calories for as sweet as it is!
---
5. Easy Imitation Crab Ceviche
Image Courtesy of Joy Phenix
If you're squeamish about using raw seafood in your ceviche, this is a great alternative. Imitation crab is precooked, so you can add it right into your recipe without worrying about eating raw fish. If you want to make this dish for your family and they won't touch it raw, give this one a try.
---
6. Tilapia Ceviche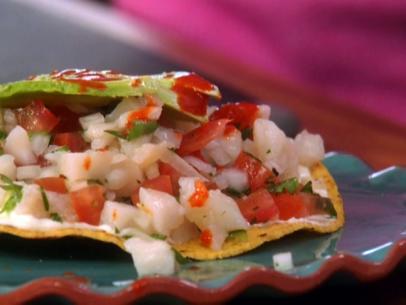 Image Courtesy of Food Network
If you've never used tilapia for ceviche, it's time to try it. Tilapia is one of the cheapest types of seafood you can get, and it has the perfect flavor and texture to make a really excellent version of ceviche. This is a 5-star recipe on the Food Network website!
---
7. Cocktail de Camaron
Image Courtesy of Just a Pinch
Mexican shrimp cocktail is really a type of ceviche, except, of course, the shrimp are cooked. This version is absolutely delicious. It contains shrimp, avocado, cilantro, onions, vegetable juice… it's just incredibly tasty.
---
8. Bay Scallop Ceviche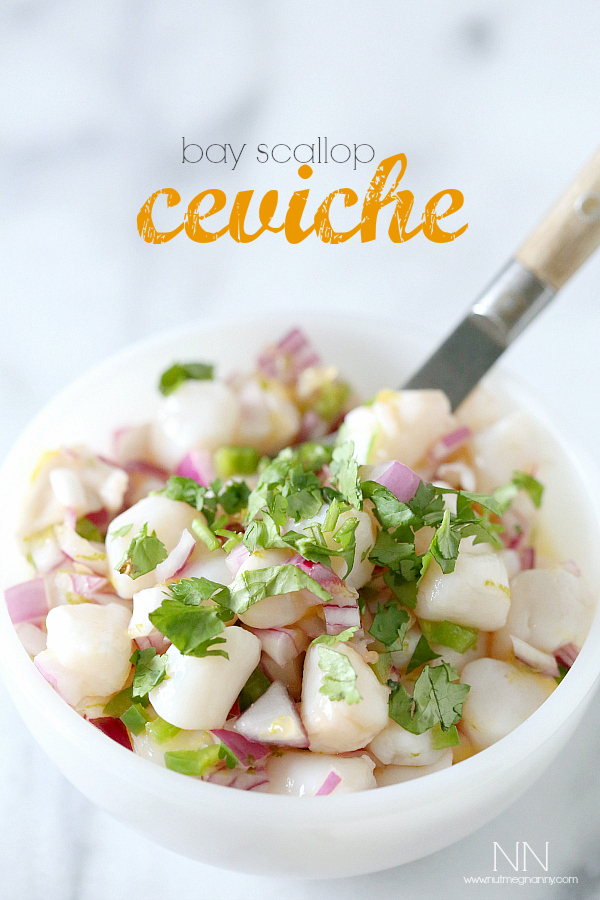 Image Courtesy of Stephie Cooks
Scallops have a delicate flavor that is perfectly enhanced by the other flavors in a ceviche. This recipe contains your typical ceviche recipes like onion, jalapeño, cilantro and lime juice along with the smooth texture and fresh sea flavor of bay scallops.