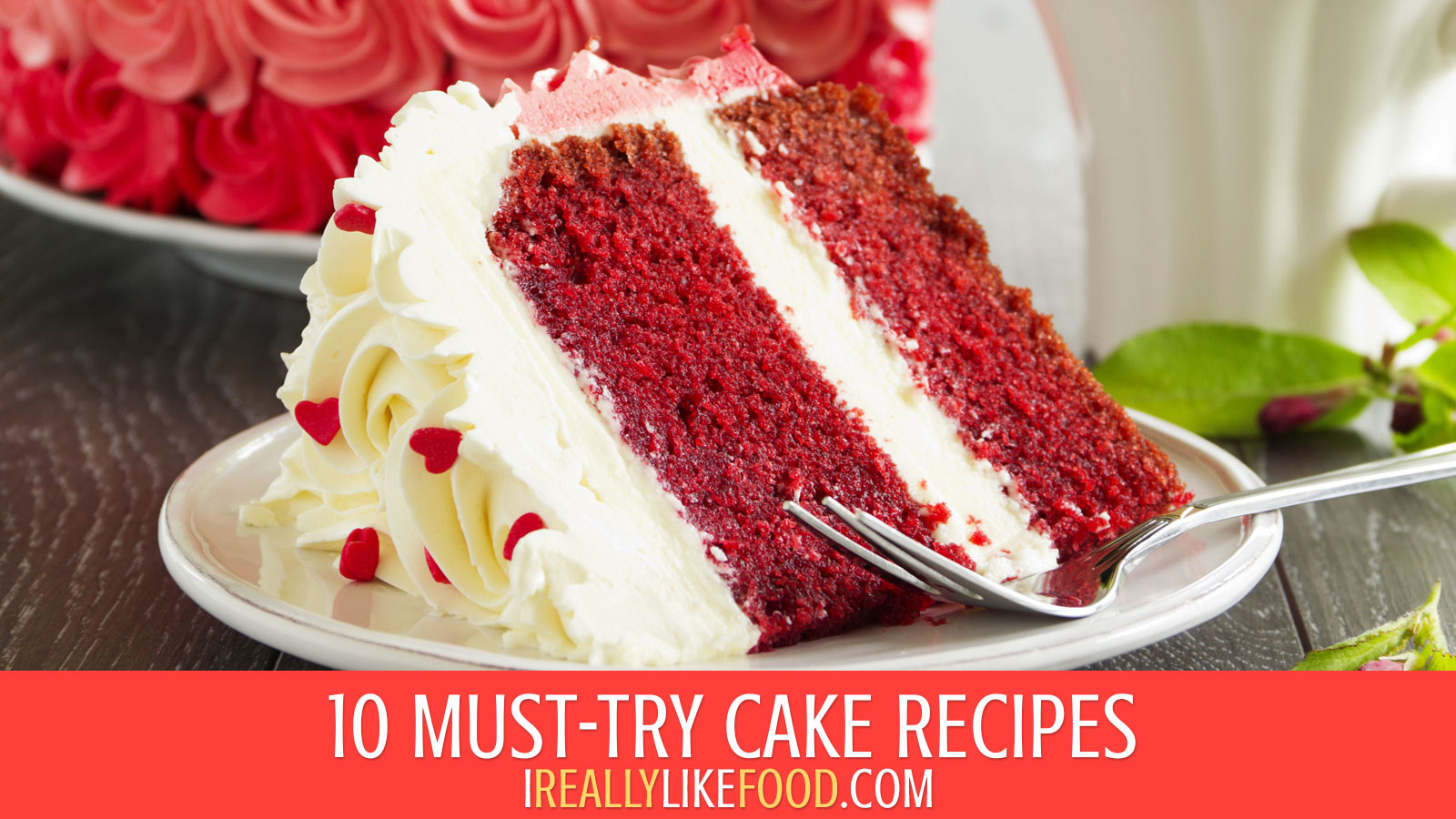 Cake is one of those things you really can serve year-round. You can customize it for certain seasons, sure. But cake is really an all-purpose dessert that isn't just great for birthdays or holiday parties. It's great just because!
Some people find the thought of baking homemade cakes from scratch daunting, but it's really a lot easier than you think. These cake recipes will make a believer out of anyone… and you'll never want to use those boxed cake mixes or that frosting in a tub again!
1. Lemon Velvet Cake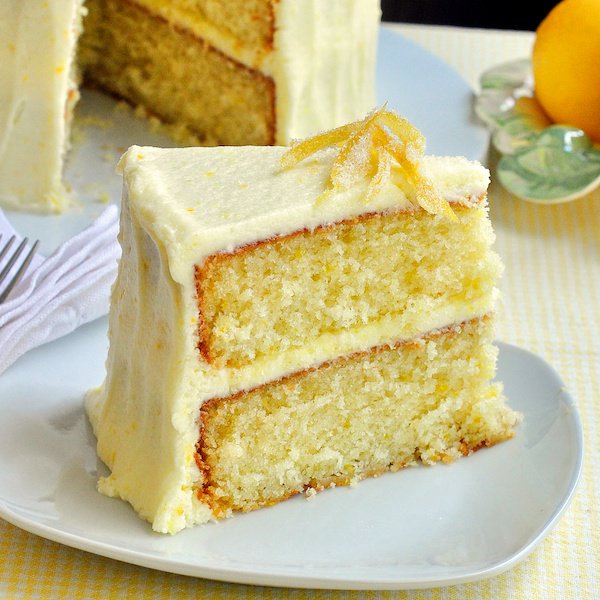 Image Courtesy of Rock Recipes
Lemon is one of those flavors that is especially great in the spring and summer, but you can really serve it year round. It's also great for people who tend to find cakes too sweet, because the tart acidity of the lemon flavor helps balance out the sweetness. This recipe is based off of the classic Red Velvet cake, but it contains no chocolate and doesn't use cream cheese in the frosting.
---
2. The Best Chocolate Cake Ever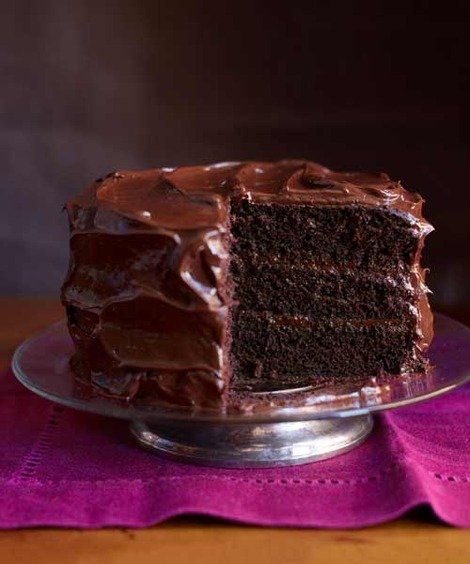 Image Courtesy of Good Housekeeping
The trouble with most chocolate cake recipes is that they are either too dry, or they are so sweet you can hardly taste the chocolate flavor. This cake is incredibly moist, and the frosting has a delicious, smooth chocolate flavor that comes from both cocoa powder and semisweet chocolate. The flavor is just unbelievable!
---
3. Lemon Blueberry Layer Cake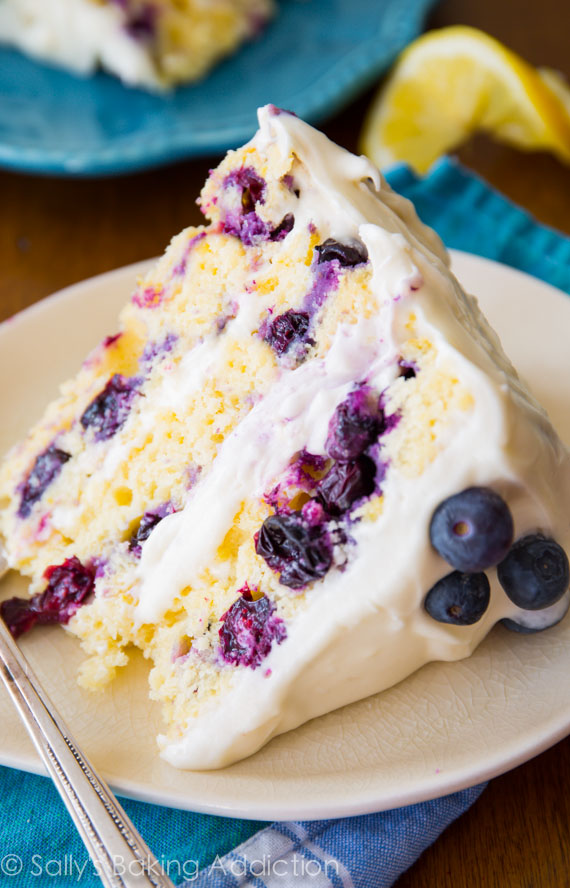 Image Courtesy of Sally's Baking Addiction
Lemon and blueberry is a classic flavor combination. If you haven't tried it, you really should. The two flavors work together so perfectly, and this cake is living proof. The fresh blueberries really give you a burst of flavor in every bite, and the lemon brightens their flavor and takes it to a whole new level.
---
4. Carrot Cake with Cream Cheese Frosting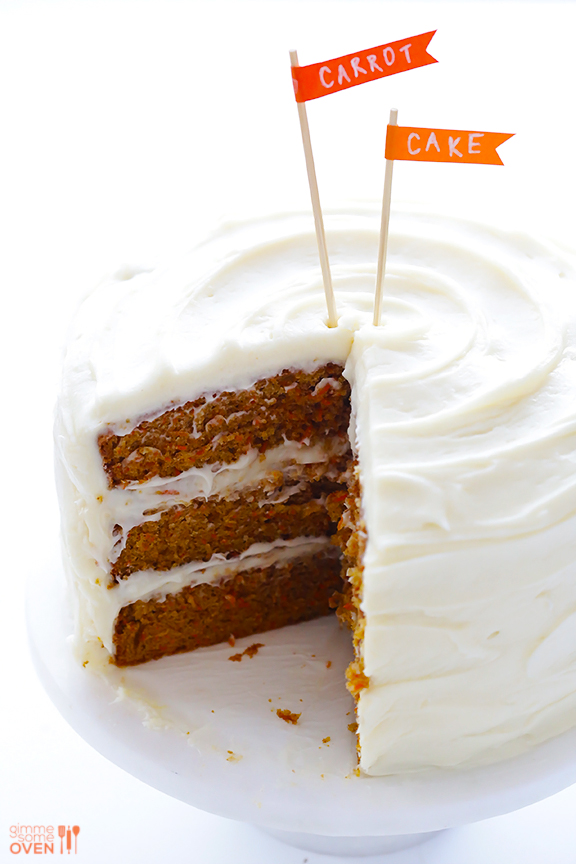 Image Courtesy of Gimme Some Oven
Carrot cake is one of my all-time favorites, but it's so hard to find a good one in a bakery. Too many places use fake cream cheese flavored frosting, or they use standard white cake frosting, or the cake is dry and flavorless. This recipe is moist, delicious, and uses real cream cheese to make a frosting that is so much better than anything you'll find in the average bakery.
---
5. Orange Cream Cake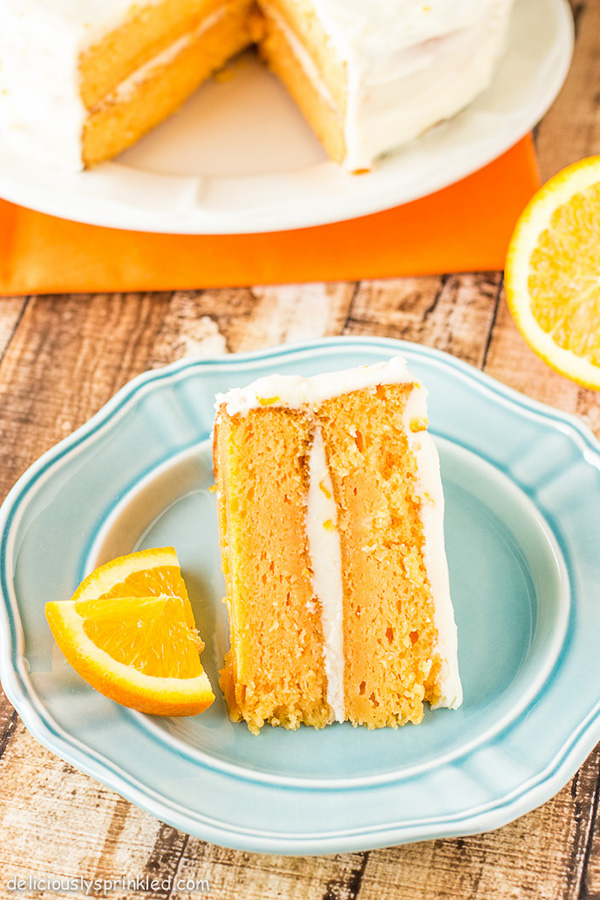 Image Courtesy of Deliciously Sprinkled
If you've ever had a Creamsicle, then you understand already the delicious complexity of flavor that comes when you combine orange and vanilla. There's just nothing like it! This orange cream cake will take you back to those childhood days of licking Creamsicles. It's moist, creamy, and super delicious!
---
6. The Best Caramel Cake
Image Courtesy of Rock Recipes
Caramel cake is a southern classic that is actually hard to get right. Many recipes are just far too sweet and it's hard to taste that rich, buttery flavor because your taste buds are just slaughtered by all the sweetness. Fortunately, this recipe really gets it right. It's sweet without being cloying, and it'll be a hit at any gathering you serve it at!
---
7. Fresh Strawberry Cake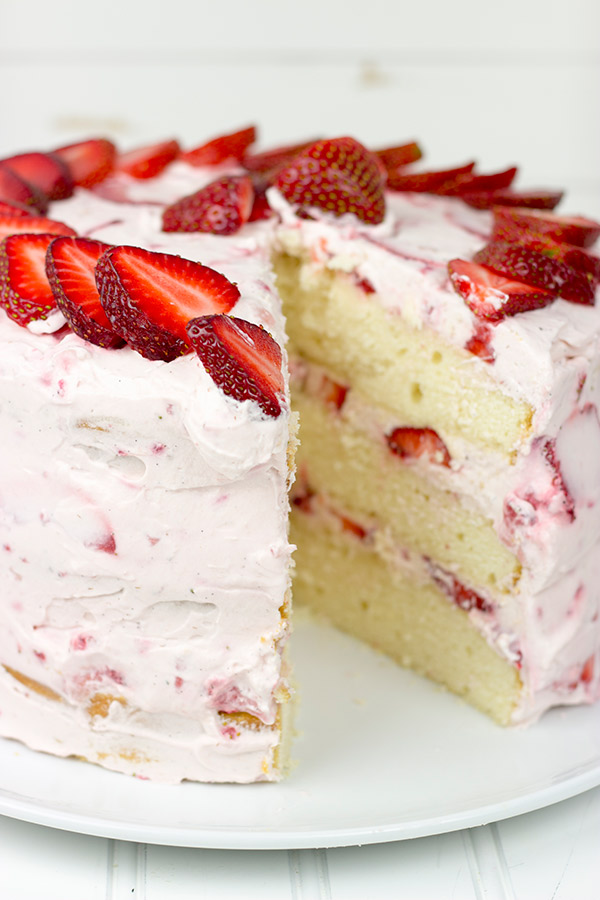 Image Courtesy of Spiced Blog
If you've every had one of those bright pink fake strawberry cakes, you probably weren't incredibly impressed. I sure wasn't. But this cake, with its fresh strawberries and fluffy whipped cream frosting, just hits the spot so perfectly. It's decadent without being sickeningly sweet, and it's so light and fresh you could eat it pretty much anytime!
---
8. Perfect Red Velvet Cake Recipe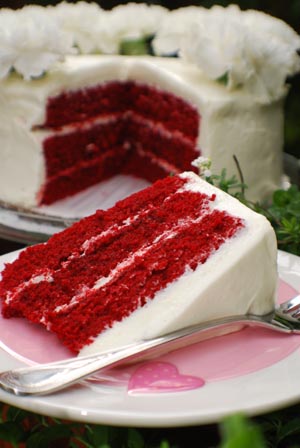 Image Courtesy of Culinary Chat
Red Velvet cake is one of those cakes that is just so hard to perfect. A lot of people just use a premade white frosting, or they forget to put cocoa powder in the cake and it has no flavor. Like carrot cake, finding one that tastes amazing in a bakery is very difficult. So why not make it yourself? This recipe yields a moist, flavorful cake with a cream cheese frosting that will tickle your taste buds and won't weight you down.
---
9. Southern Coconut Cake Recipe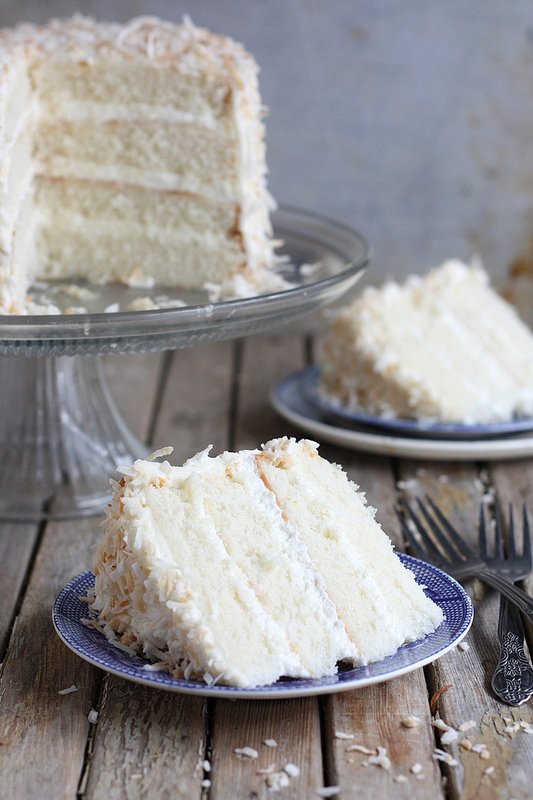 Image Courtesy of Completely Delicious
Finding the perfect coconut cake recipe is like finding the perfect pair of jeans… it's nearly impossible and there is no one-size-fits-all option. My paternal grandmother used to make my favorite coconut cake, but when she passed away, her secret recipe went with her. All I have left of that now is the flavor memory. My dad and I used to beg her to make it, but she hardly ever would because she had to grate all the coconut by hand (she'd never use that packaged stuff!) and she used to make a delicious syrup from the water inside the coconuts mixed with sugar that she had to stir and stir on the stovetop. Then she'd prick the cake all over with a fork and pour the syrup over the stop to make the cake extra moist. Oh, how I wish I had her exact recipe.
While this recipe isn't my Granny's, it's one I think most people will really love. The cake itself is flavored with coconut milk and coconut flavoring, and the light whipped cream in between the layers helps balance the sweetness for a delicate flavor.
---
10. German Chocolate Cake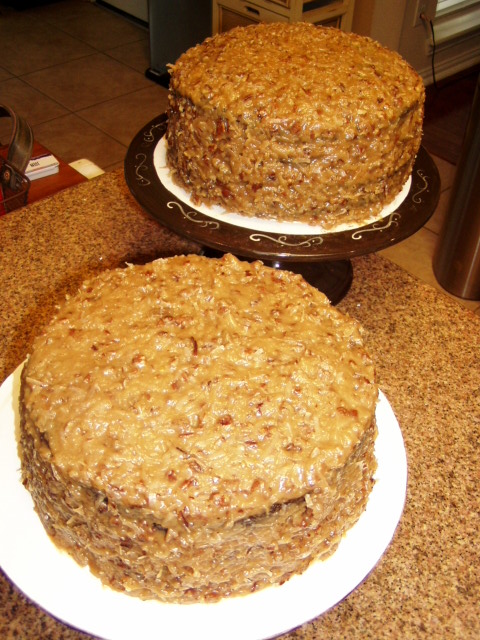 Image Courtesy of Handy Woman Shop
German Chocolate Cake is one of my three favorite types of cake, but I'm really very picky when it comes to this classic cake. You see, too many people put chocolate frosting around the outside, and… no. Just… no. See, I'm German. (Well, my maiden name is German. I'm actually American, and I have so many different ethnicities in me that I'm my own personal melting pot.) Anyway, being of partial German descent, I feel I can speak out and say NO, NO, NO to chocolate frosting on German Chocolate Cake!
To me, the only way to make a great German Chocolate Cake is to use purely a perfect coconut pecan frosting… made from scratch, of course! That stuff in the tubs just doesn't work.
This is a superb from-scratch recipe. It has the perfect coconut pecan frosting and a rich, and a delicious, moist cake (made even more flavorful with the addition of coffee!)